project adoption
LOVE GIFT
ADOPT AN OLIVE TREE TO GIVE TO THOSE YOU LOVE
ROMANTIC GIFT
Plants and flowers have always been chosen as gifts for loved ones..
In this case the simple bunch or potted plant is transformed. They become a romantic, ethical, and original thought. Your gift will not only please the person who receives it but will give concrete help to our planet.
Adopting a tree, one of the 7300 trees present in the olive groves of Tenuta Torciano in Tuscany, can mean many things. As we know trees give us life. Without them there would be no chance of survival. They purify our air by absorbing carbon dioxide and releasing precious oxygen.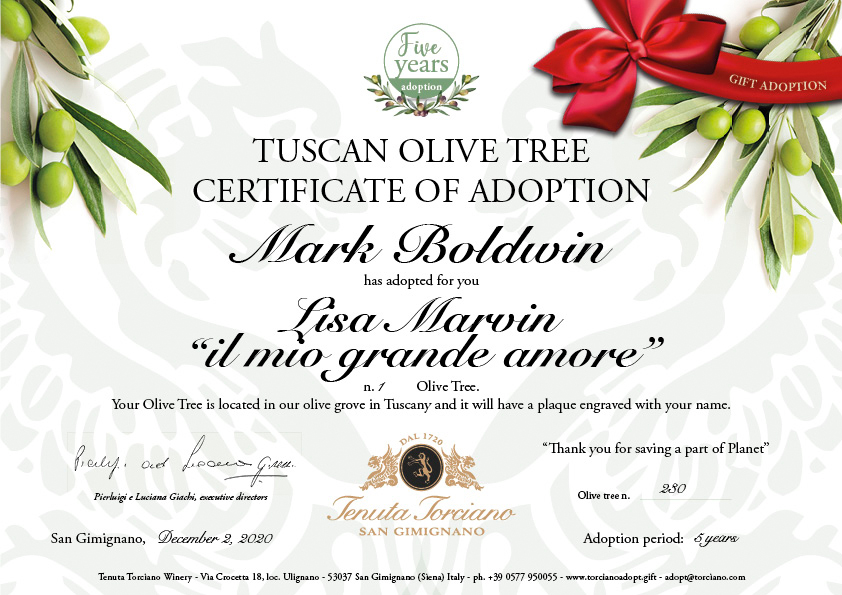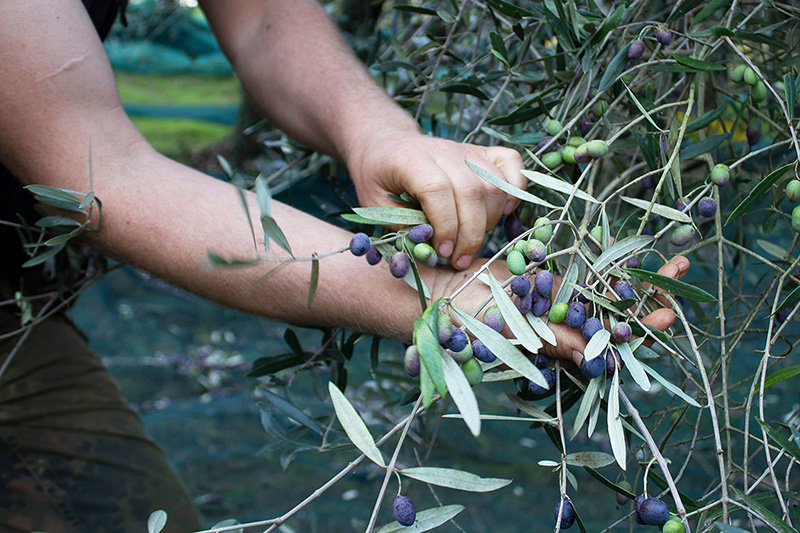 They need a lot of manpower, they must be assisted, cared for, cleaned of foliage and parasites. Your help is essential. The planet is in a dangerous condition and this action can mean a small big contribution to its well-being. Whoever saves a tree saves himself!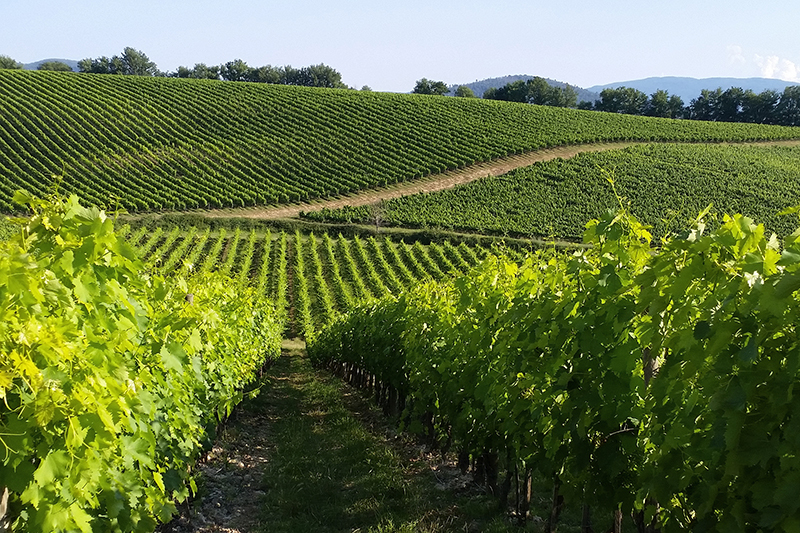 Therefore, your romantic gift will not only make your loved one happy but will make them participate and protagonist of a just and worthy action. If you have been to Tuscany and you have fallen in love with our hills, if you have visited this fantastic Region with your loved one and it has remained in your heart, adopting one of our trees can be the right way to celebrate and remember this experience.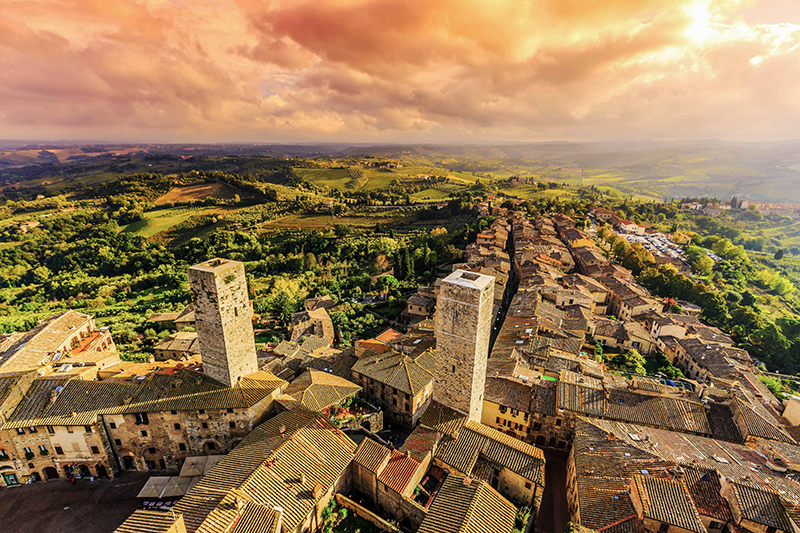 In this way our land becomes a little bit yours too. If you have never been to Tuscany, once you have made the adoption, you can plan it! It will become your journey of the heart. Once here you will be led with your loved one in front of your adopted! What better satisfaction! What a romantic idea!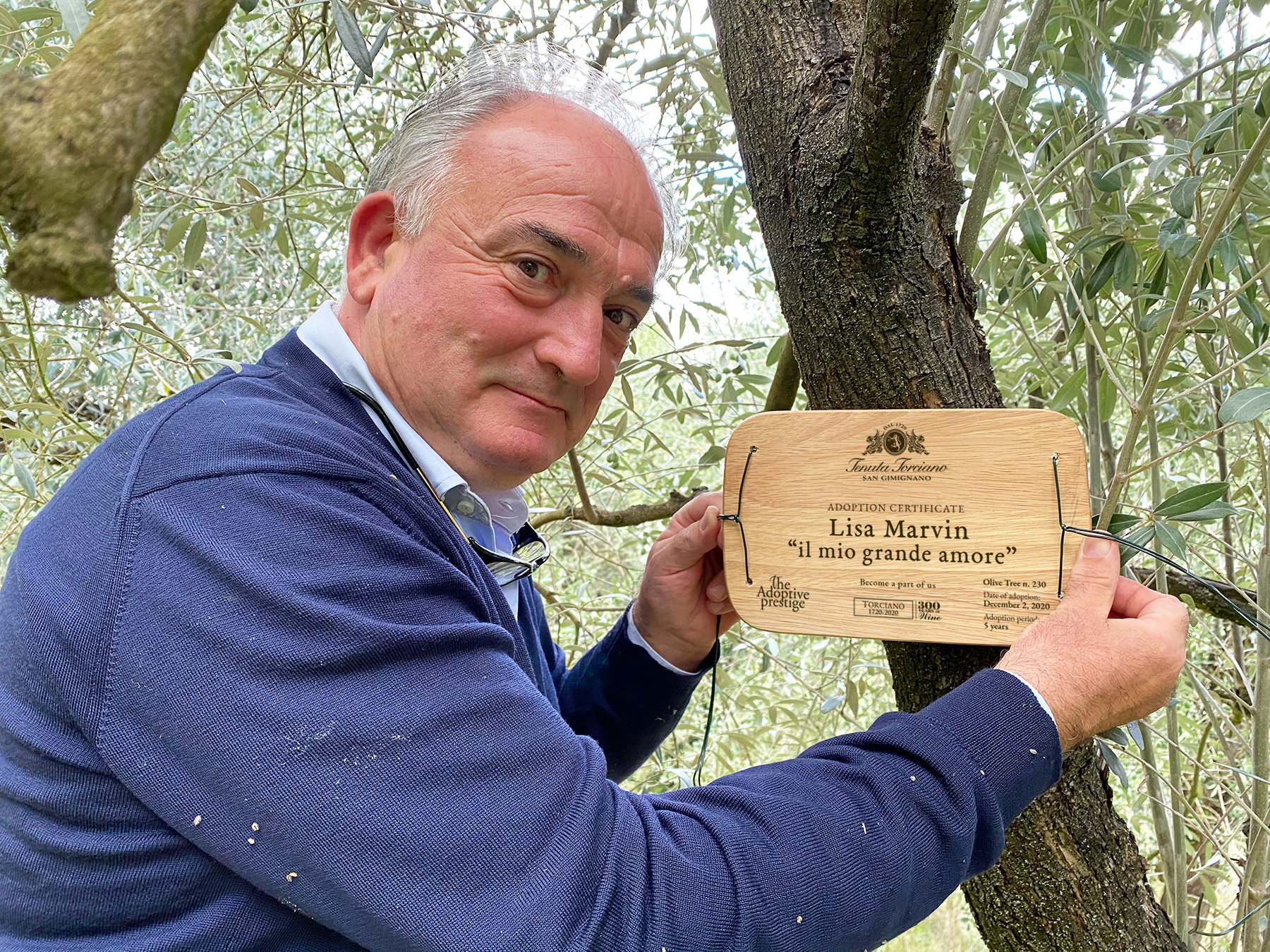 CELEBRATE VALENTINE'S DAY IN A NEW, ORIGINAL AND ECOLOGICAL WAY!
Receiving photos and updates on the condition of the tree, olive harvesting and pruning will make you feel part of our team of farmers!
If you decide to come and visit us for the first time you will be able to see your tree with your eyes, touch it, embrace it. With your adoption you will receive the prodigious Extra Virgin Olive Oil and many updates, photographs, videos and a map on which, among many, you will locate your plant!
Upon adoption, a beautiful natural wood plaque will be attached to the chosen tree. It will contain the name of your loved one, or the name of both and maybe a small dedication. A romantic memory that will keep you united, in the shade of the cool foliage in our romantic Olive Grove.
A gift like this would please everyone, full of love and at the same time useful and responsible!
A gift of love, a gift of life!
The idea was born when Pierluigi Giachi found himself in this large hilly area in the Tuscan area, which around the 1980s, where there are many ancient olive trees, was abandoned due to difficulties in processing. The reasons for this abandonment can be found in the fact that it is a very demanding activity that is difficult to cultivate and maintain, compared to the vine, in the Chianti Tuscany area with greater yield and ease of cultivation.
 Pierluigi and his Tenuta Torciano wanted to restore life, strength and courage to these beautiful plants, abandoned for years, in order not to lose a unique cultural and productive heritage in our beautiful Tuscany and now we is asking you to help us to SAVE these olive yards.
Adopting a tree you save an Olive tree and you can select the best program for you.
We have a Program for one year, a program for three years and a program for five years.